Email: info@hogeroffshore.com
Address:

Office No. 703, Business Bay, Plot No.-51, Sector-1, Nerul, Navi Mumbai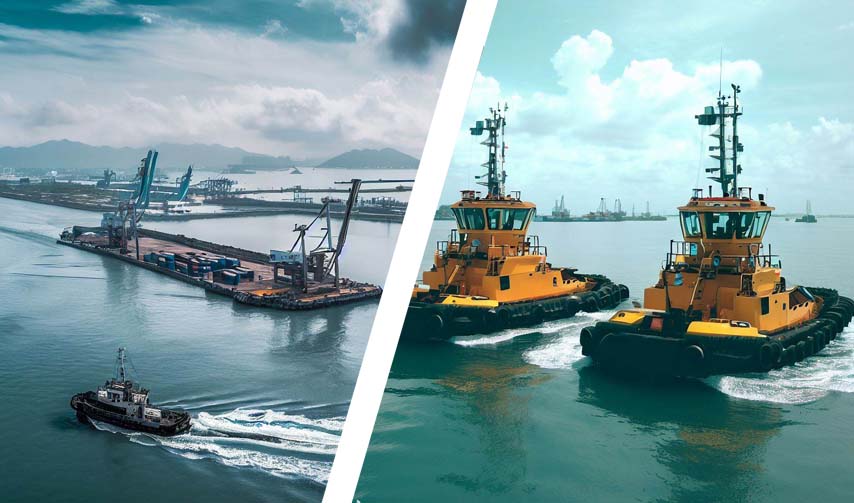 Experience industry-leading performance and efficiency with our innovative Port and Tug Management service. Our cutting-edge solutions optimize port operations and tug services, ensuring seamless vessel handling. Our expertise navigates complexities and delivers unrivaled results.
Our Port and Tug Management service offers two key benefits
Efficient port operations and reliable tug services. With our expertise in managing jetties, pilotage, and oil spill preparedness, we handle the complexities of port and tug operations while you focus on your core business activities. You can trust us to deliver smooth vessel handling, minimize turnaround time, and provide expert management. Our effective LSA/FFA plans, robust port communication systems, and operational control ensure optimal efficiency and productivity.
We streamline port operations, improving efficiency and reducing costs. We offer expert guidance on vessel handling and resource allocation and minimizing delays. With strong relationships with port authorities and tug operators, we facilitate coordination, enhancing operational performance. Our comprehensive service includes pilotage, mooring oversight, harbor tug provision, jetty management, and oil spill contingency planning. Trust us to leverage our industry knowledge and relationships to enhance port operations.

Hoger Offshore and Marine is a global leader in ship management and marine services, renowned for our commitment to environmental preservation and exceptional value.
Copyright 2023 by hogeroffshore All Right Reserved.